PharmaInsights from SQLSquare Is a platform consists of integrated applications that solve Sales Data Management challenges and streamline management of Professional Allowances for Pharmaceutical Manufactures.
PharmaInsights Platform digitizes Sales and Territory Management processes for Pharmaceutical Manufacturers that your existing ERP and CRM solutions are unable to address. PharmaInsights platform solutions complements the existing ERP and CRM solutions in use today.
PharmaInsights Platform solutions include:
We offer solutions to enable our customers through their Digital Transformation Journey. Our solutions and services are centered around these four digital transformation pillars.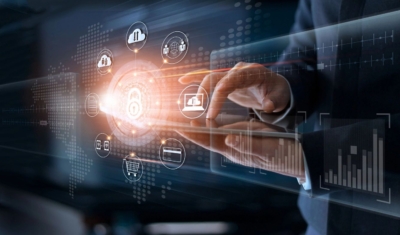 Engaging Customers – Give your customers personalized experiences that bolster acquisition and strengthen loyalty

Empowering Employees – Boost productivity with flexible workstyles and mobile solutions that foster a data-driven culture

Optimizing Operations – Drive efficiencies with a cloud platform that accelerates agility.

Transforming Products – Create new revenue streams using intelligent technology to innovate new products and processes.
Introducing DevOps If you are in the process of either introducing DevOps in your organization or expand the DevOps practices across entire organization, our Slide images can help you kick start your journey. [...]
Sustainable Software Engineering is an emerging discipline at the intersection of climate science, software, hardware, electricity markets, and data center design. The Principles of Sustainable Software Engineering are a core set of competencies needed to define, build, and [...]
THE CLOUD


IS IN OUR DNA.

.